Haut de la page
Contenu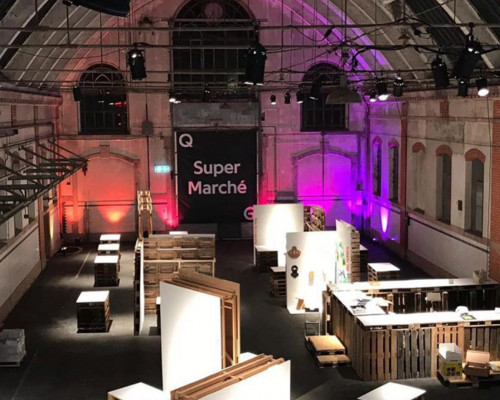 This year ByLeopold scarves and key rings are invited to the Christmas market at the former slaughterhouses in Chaux-de-Fonds.
Every year the association of the Quartier Général opens its doors through a Christmas market rich in creators and artists from the region. We leave sleighs and sequins to pass through the cold doors of an icon; the old slaughterhouses. Christmas under a contemporary eye, promoting the products of its region in a place where death used to be honoured, we will cerebrally celebrate the joys of this festive period and cherish our loved ones without making a detour to China.
By Leopold will depart from platform 2 and will take the railroad track like pigs and oxen of the 19th century to enter the slaughterhouse to present his first collection « the station and the seasons », a vision both architectural and seasonal, a fraction of the station's stained glass windows almost sensory, honouring our quarter seasons which today are levelling off.
Come and visit us before they disappear under the tree like turkeys among the guests!
Translated with www.DeepL.com/Translator (free version)
Bas de page