Haut de la page
Contenu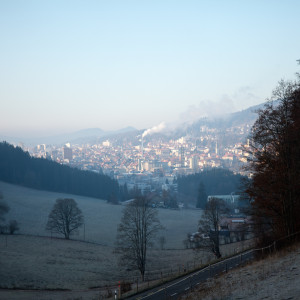 Watchmaking city
Watchmaking city : By Leopold was born in the heart of the Swiss watchmaking city, La Chaux-de-Fonds, 1000 metres above sea level, between two cafes. By Leopold is a brand that draws its inspiration from its creators' origins and this unique city. It offers carefully manufactured urban products made from the highest quality materials. They include historical, architectural and cultural details which are an inherent part of this rural town. Free from superfluous, they flirt with timelessness. Its design is guided by By Leopold's values thriving for the highest quality. By Leopold was born in the heart of the watchmaking city, 1000 metres above sea level, between two cafés.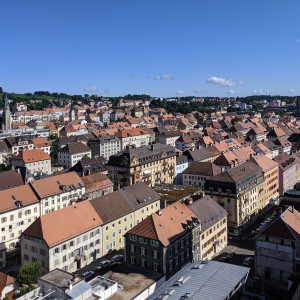 50% urban 50% rural
La Chaux-de-Fonds, in a few words is …
A main street named 'Le Pod';
A watchmaking holiday destination;
Personalities such as Le Corbusier, Chevrolet, Numa Droz, Leopold Robert, Blaise Cendrar;
World-renowned watches;
Coffee named «La Semeuse»;
White cows with black or beige spots;
A checkered city plan;
A UNESCO inscription;
An Art School that invented Art Sapin;
Old farm buildings dating back to the 17th century;
The largest Swiss street festival known as «La plage des 6 pompes»;
Crazy local expressions like «When the rope breaks, goodbye the pig»
An Italian style theatre;
Alternative and popular pubs;
A passionately-followed Swiss League Hockey Club;
A zoo called «Woods of the small castle» with its goats that can be petted in springtime.
La Chaux-de-Fonds is 50% rural, 50% urban.
Bas de page